Luna Class Construction Facilities:
The primary construction facility for the Luna Class vessels is Utopia Planitia Fleet Yard, Mars (Sol-4).
The USS Taylorholic Durant is being constructed in ASDB shipyard in Pinastri, Delta quadrant.
Specifications:
Structural
Category: Explorer/Cruiser
Length: 450 meters
Width: 211.9 meters
Height: 78.45 meters
Cruising Speed: Warp 9.0
Maximum Speed: Warp 9.6
Decks: 13
Crew: 350 Officers & Crew
Tactical
Armaments:
Phasers: 3 Banks
9 Type X Phaser Arrays
Torpedoes: Max-170 (Combined
launchers: 3 (2fore, 1 aft)
Type: Photon, Quantum & Phased
Defenses: Deflector shields
Auxiliary craft:
Shuttle Bay: 1
Fighters: 4
Runabouts: 2
Shuttlecraft: 4
Transporter Systems
Undocumented at this time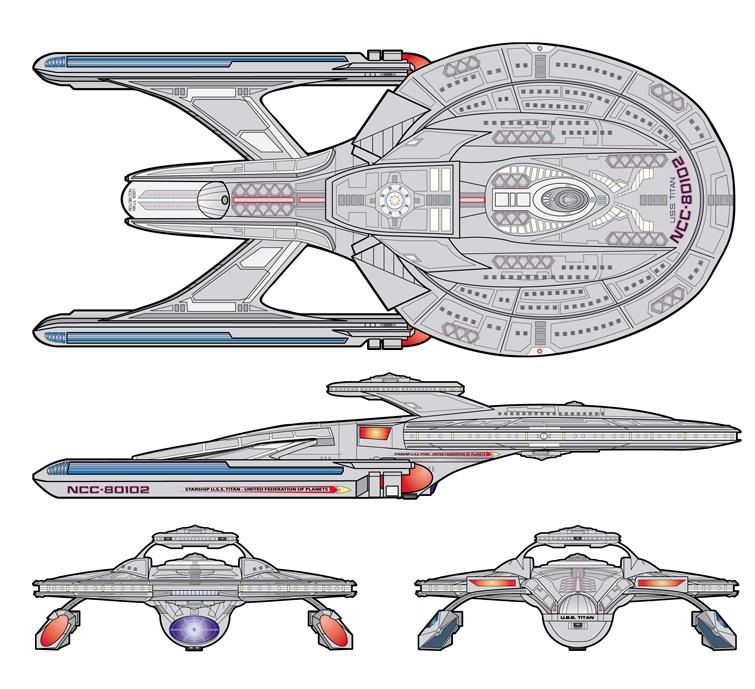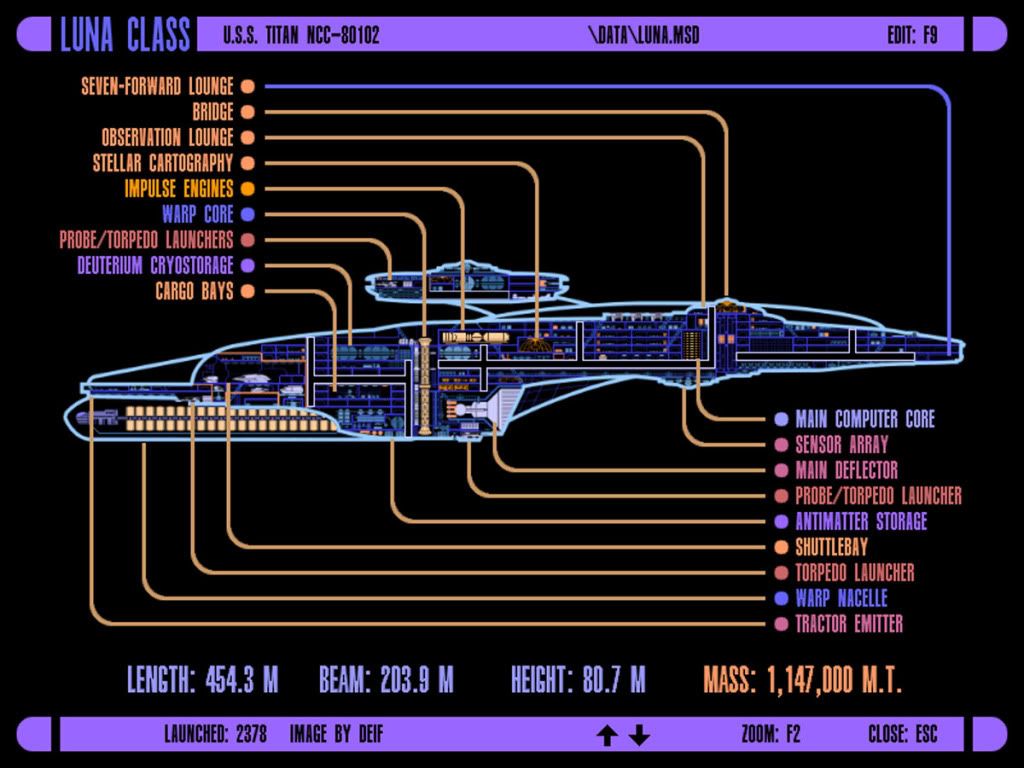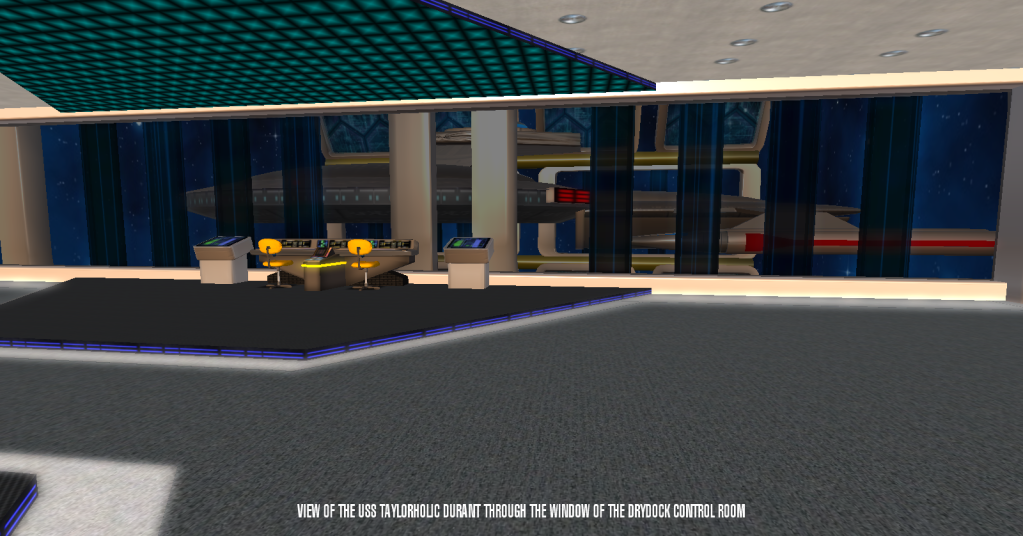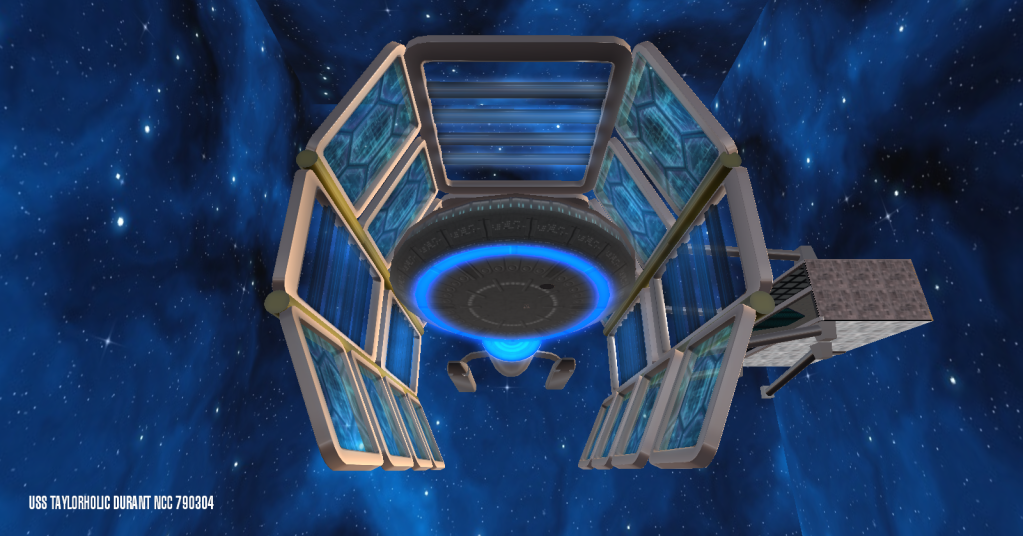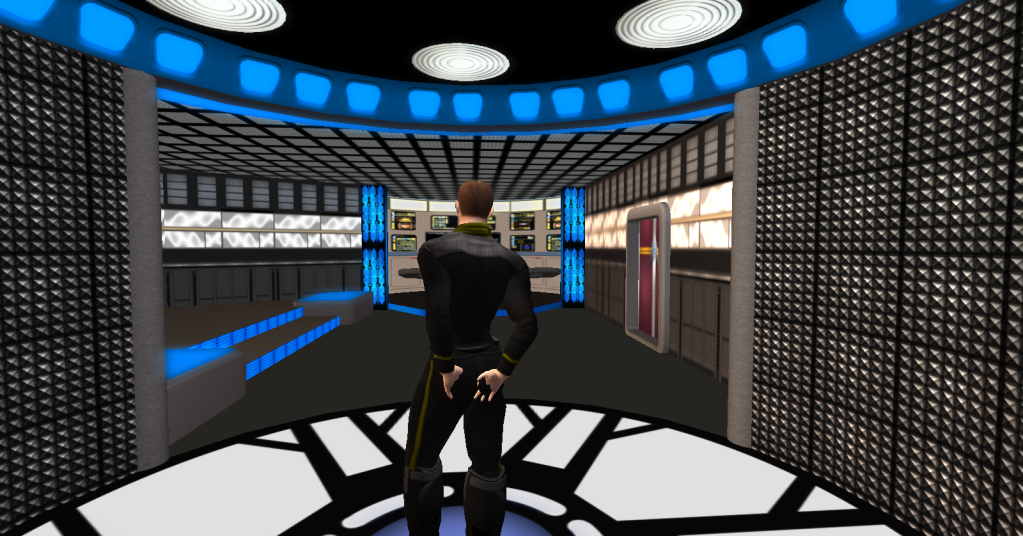 Lt. Commander Chrystian Merlin is working on Sickbay section. Commader Gotham Spiritor on Engineering section, Captain Oldrich is working on Bridge section. Transporter room area is completed at this time.